Post by forcefed86 on Jul 7, 2015 8:13:27 GMT -6
ASKING 14,500 OBO.
Year: 1977
Make: Datsun
Model: 280Z
Mileage: Exempt :Odometer reads 89XXX
Title Status: Clear KS title (no liens)
Transmission: TH350 (built by Performance automatics)
Drivetrain: 2006 Turbocharged V8 LS engine.
Weight: 2640lbs (just weighed at the local dump)
2006 (GEN4) stock long block 4.8
220/220 edelbrock 2215 Cam shaft
LS9 head gaskets
Procomp Head studs
Billet adjustable cloyes timing chain (single)
Edelbrock Pro-Flo XT intake manifold
Edelbrock 90mm TB
Edelbrock Pro-Flo XT Fuel Rails
Edelbrock Valve Covers
Holley Dominator 1800 Fuel Pump
Holley Dominator Fuel Regulator
NEW Deka 80lb High Impedance fuel injectors
Turbo kit is all custom fabbed stainless utilizing all V-bands
Turbo Charger - Borg Warner S400 FMW Billet 80mm with race cover
4" fender exit exhaust
Dual wastegates
All aluminum cold side
Tial BOV
Micro Squirt ECU (mounted in glovebox)
PA Built TH-350 (Just Freshened, new clutches, looked great inside)
Sumped 12 Gallon Fuel Cell
Mini tub 4 link with ford 8.8 w/ Anti-Roll Bar
New brake accumulator/master cylinder.
New front runner tires.
275/60 Drag radials
6pt roll bar
Known Bad:
Paint is a 7/10 many small imperfections and scratches. No major dents/dings.
Head liner is original and cracked
Interior is bare bones. Could use a little attention.
Small cracks on dash
Weather stripping is shot on whole car.
factory front end suspension unmodified original condition.
Front springs were lowered with a torch. (bumpy ride)
Hood glass has some imperfections/cracks
Slight Bumper damage from curbs etc.
Window tint job is poor at best
Original windshield a little hazy
Driver seat is not comfortable. (bolted to floor, not much padding)
No exterior door locks
No Muffler (bumper exit exhaust)
No side view mirrors
Build thread and history can be found here...
ls1tech.com/forums/forced-induction/1787354-ls-280z-build-buyer-beware.html
WALK AROUND HD VIDEO
This was built to be a quarter mile drag car. Ride quality reflects this. I rewired the brake lights, signals, headlights to make it "Street legal". I just got it running and have not had it to the track or tuned it yet. Just got it tagged and passed out of state KS inspection. (no stolen parts) Cruises fine, but I wouldn't want to drive it cross country. Same engine in a heavier chassis went 9.1 @ 150 last year on 19lbs of boost.
This is not a car for a big/tall guy. I'm 6'4" 220lbs and it's a chore for me to get in and out/drive. There is no room to move the seat back farther. The seat is up against the wheel tub sheet metal and bolted to the floor now. I barely fit.
This is a current work in progress so I'll update the FS AD as I go.
Craigslist link
wichita.craigslist.org/cto/5110766408.html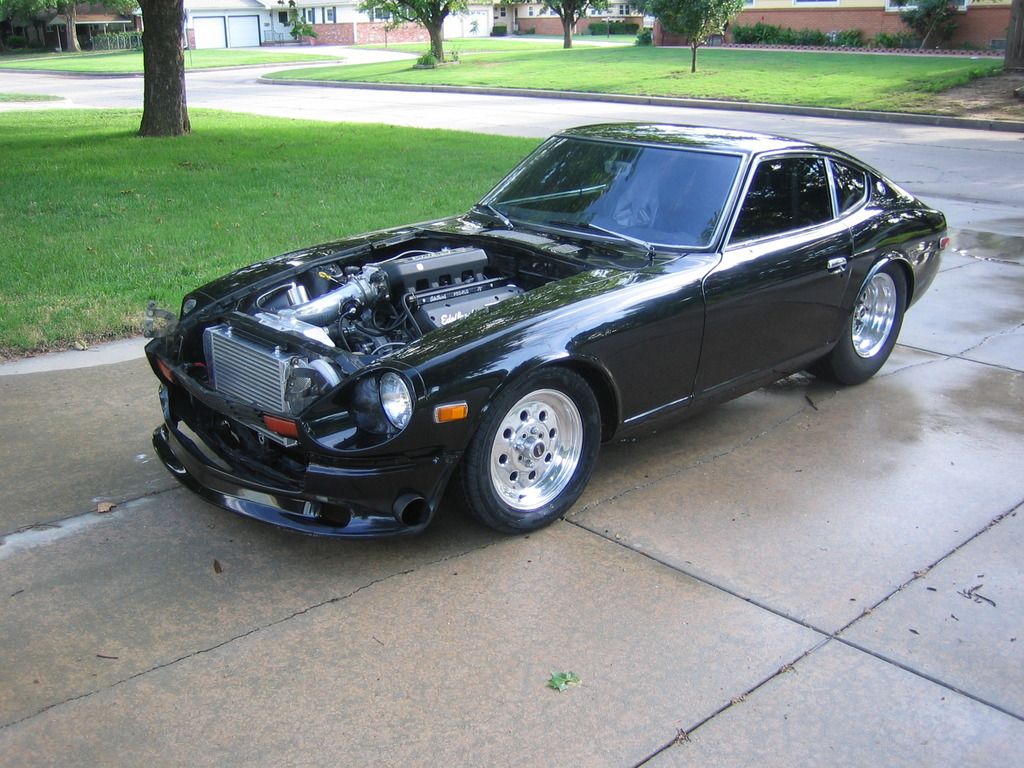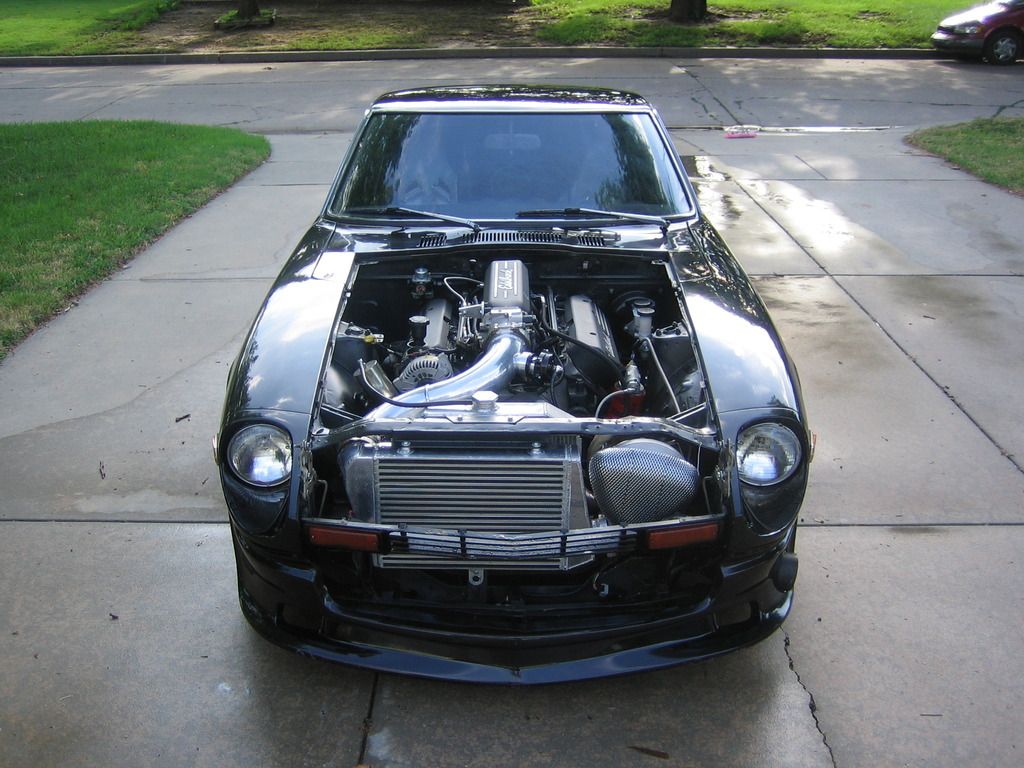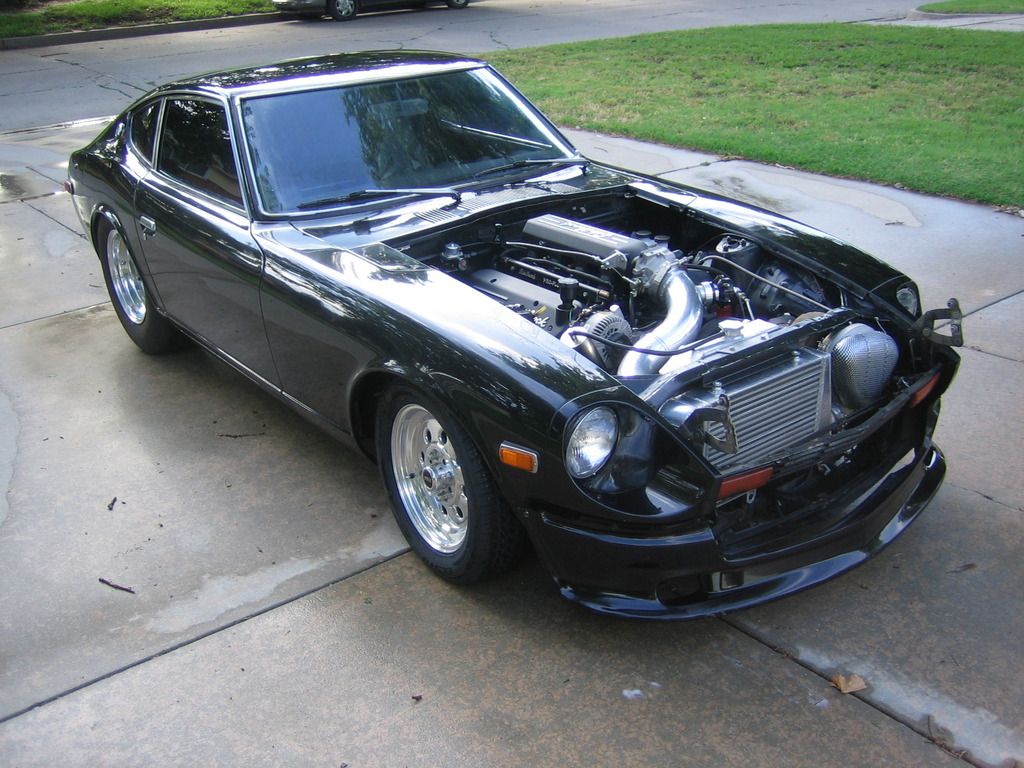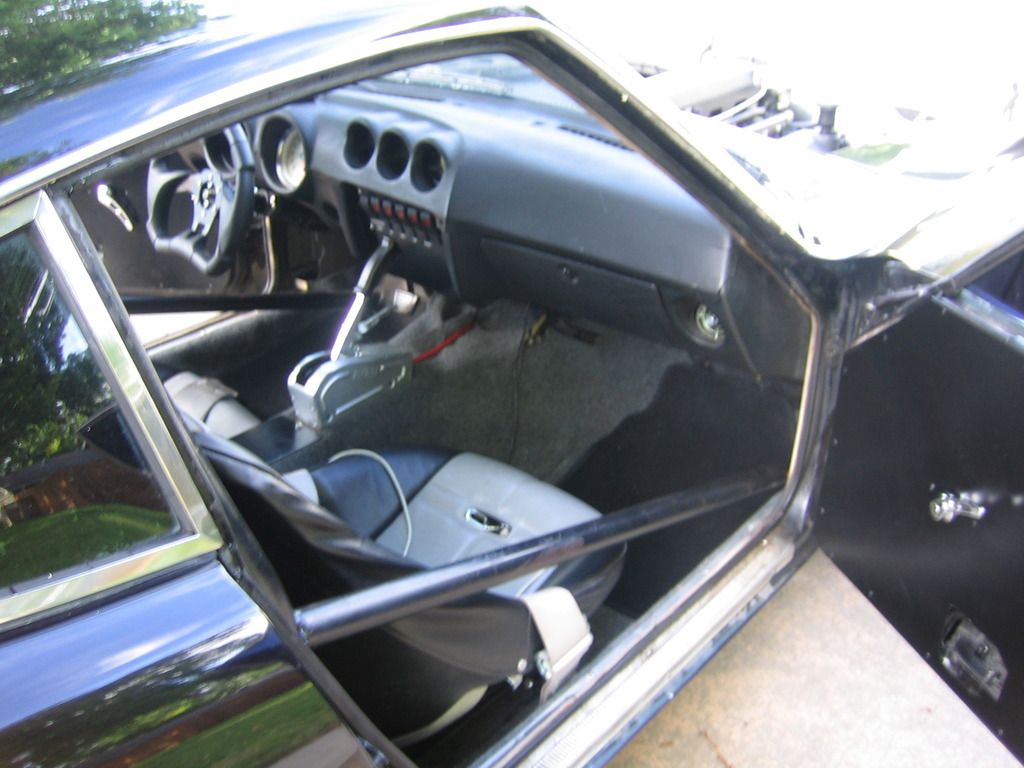 Older pic of the car with the hood on. I have this just haven't reinstalled it yet since dropping in the new motor. Also have the headlight covers. All above pics and video are very recent.